26th September 2010, Sunday
New adventure again today. According to the plan, we are going to Chatuchak Market. Today we woke up very early, (early untuk diri sendiri lah), cos to ensure kami sampai sana awal and balik awal cos the place can turn up to be HELL during afternoon. hahahah..so after breakfast and membuang sisa toksik, we get the hotel's tuk tuk to drop us at the nearest BTS and we stop at Mo Chit Station.
here, there and everywhere
Masa train belum stop, sudah kelihatan chatuchak market dari atas, mak ai..memang besar gila...bila aku google kononnya this market is the largest weekend market in the world... and mempunyai 5000 stalls, makanya kena ada map cos takut tersesat. hahaha
Hari ni memang panas gila, nasib baik berbaju nipis. Itu pun tips hasil googlelan from Malaysia. Entering the market, ada sesetengah kedai baru bukak, belum bukak and sudah start berniaga. Keadaan agak gelap sedikit, lorong lorong jalan yang sempit, berbau busuk pun ada jugak hahaha tapi masuk dalam ni best jugak cos macam macam ada di sini....mari kita tengok serba sedikit:
souvenirs shirt
barangan aromateraphy
junkies
perhiasan rumah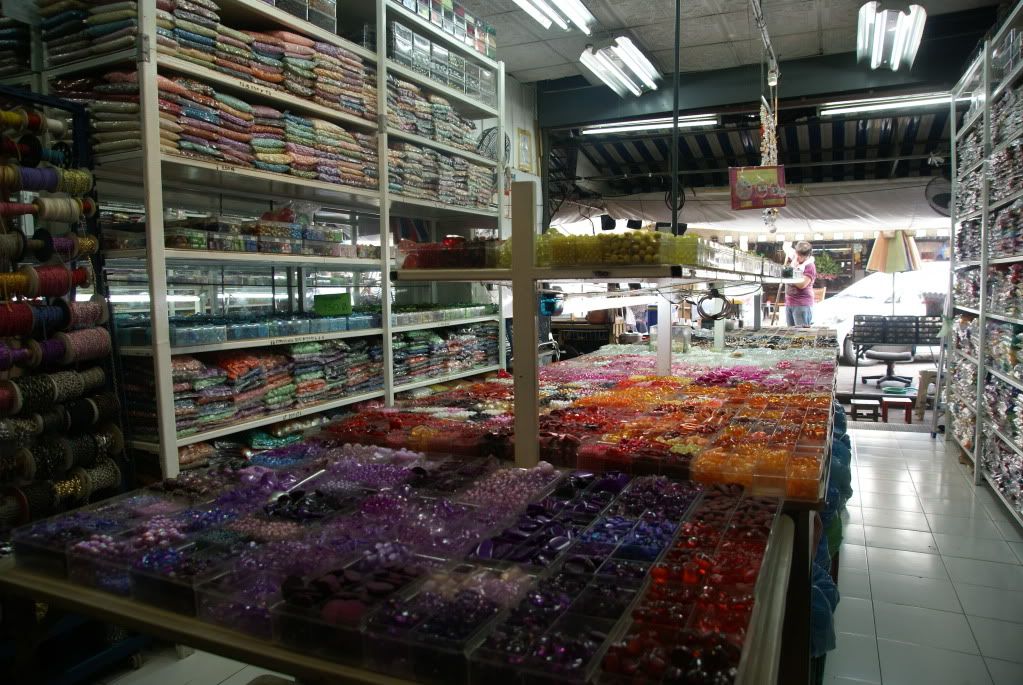 beads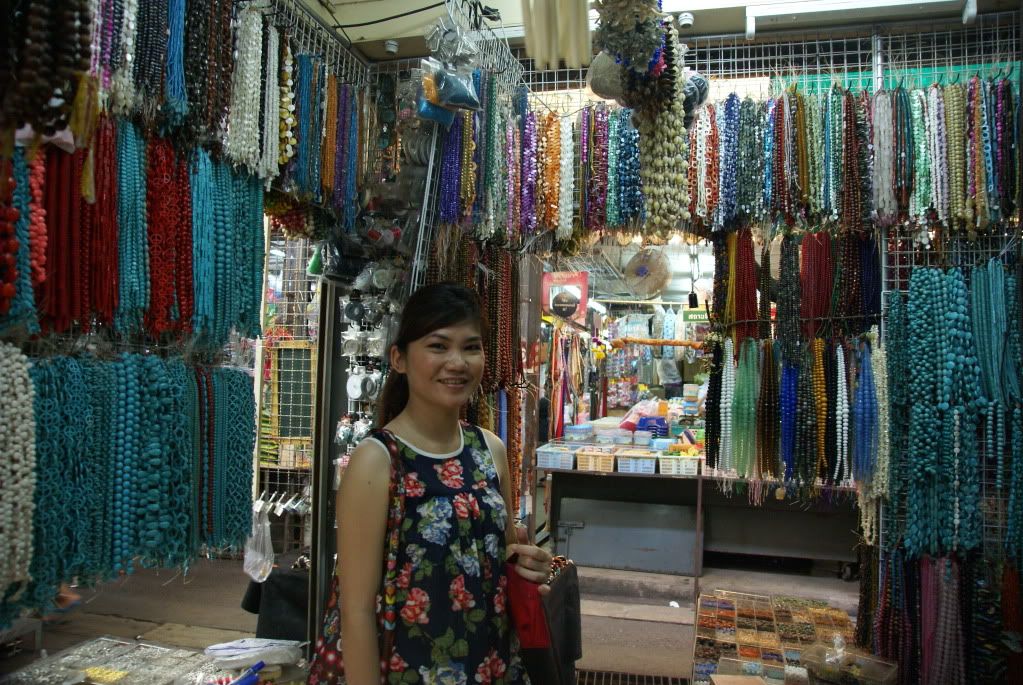 semi precious stones!!! sampai mau muntah aku haha
crafts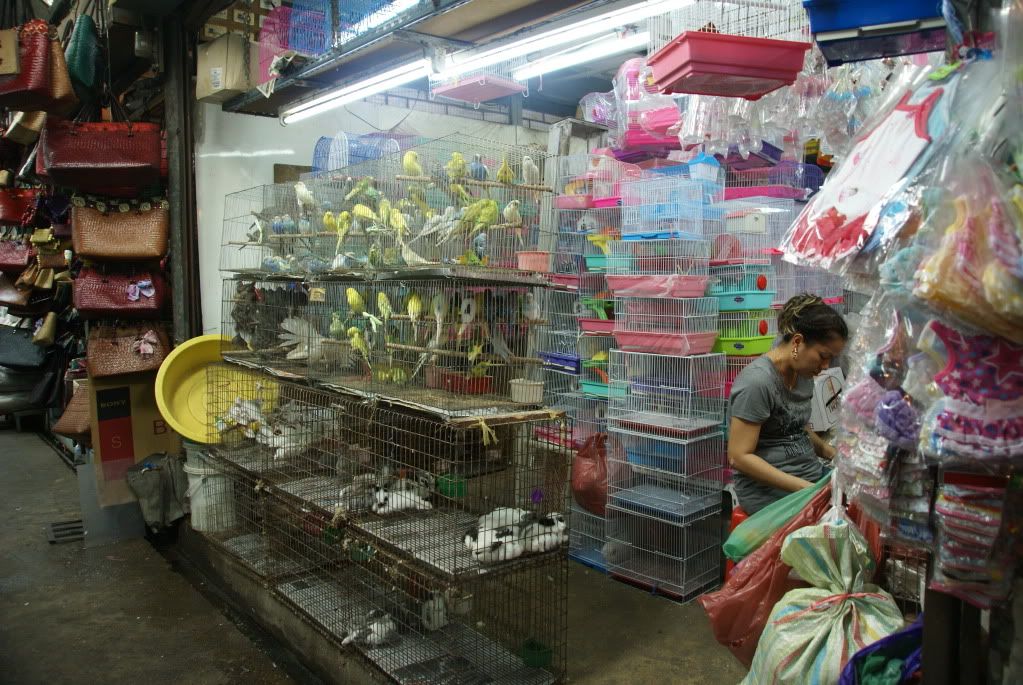 pets
lamps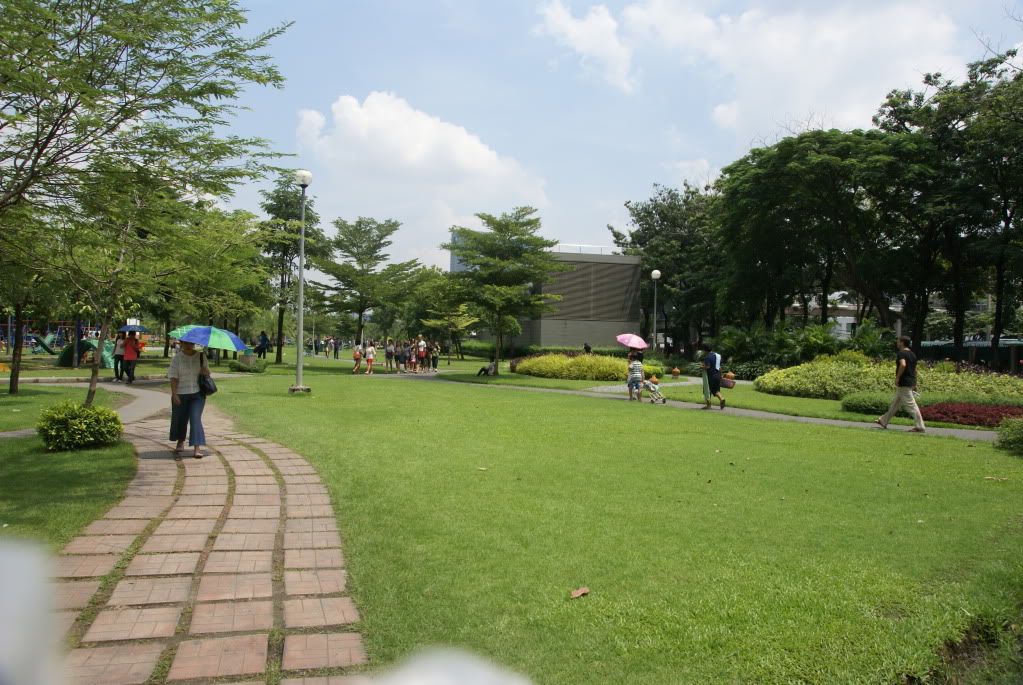 the park
as i said earlier, by noon kami sudah berambus dari tempat ni. kalau ikutkan memang separuh pun tidak tercover lagi tempat ni...memang menarik, tapi kalau aku ni cukuplah singgah di beberapa bijik kedai sahaja. Barangan yang diangkut dari sini, baju bajuan, barangan spa, souvenirs, tshirt papito, jam tangan, buah mangga hehehe....buah mangga adalah must buy item in bangkok...ada byk org jual tapi make sure beli dari orang yg nampak bersih sikit heheh..tapi dijamin sedap.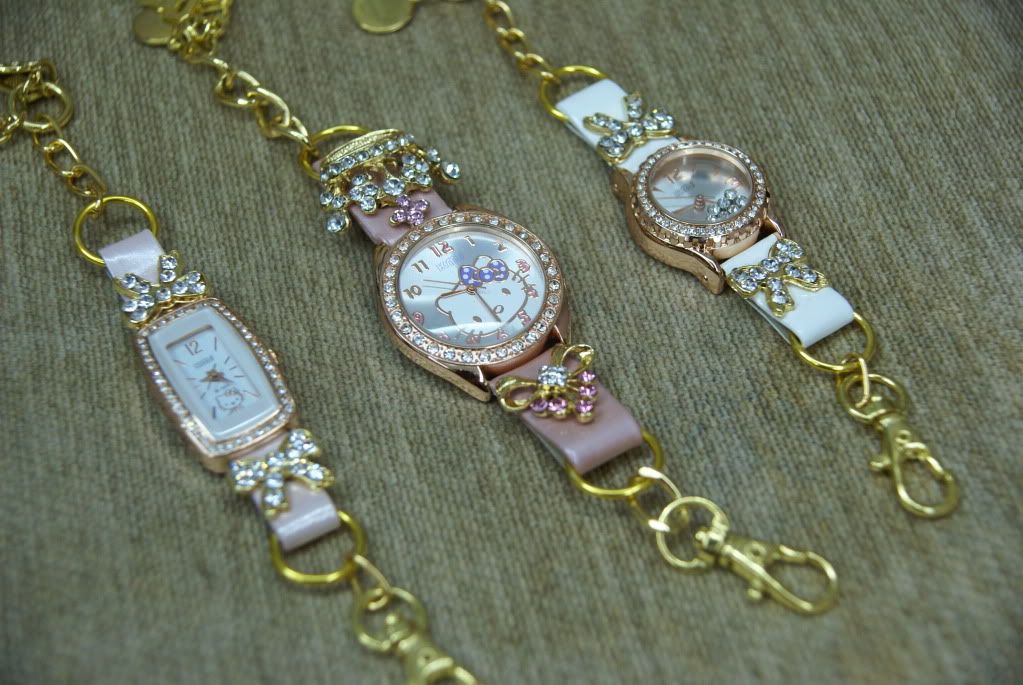 cute huh
after Chatuchak, kami balik hotel untuk refresh and head to PLATINUM MALL AGAIN...yeah!!!
that's it for today, hari ni memang mau habiskan duit at Platinum Mall, the best mall in Bangkok!!